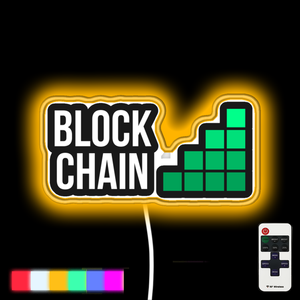 Secure security for real neon led
Blockchain led sign - printed and neon led
PRINTED ON ACRYLIC BACKING. UNIQUE Bank FANART for your wall. 

Materials
Acrylic, LED, PVC

Dimensions
Wider side: ~14 Inches (~35 cm) 

The new COLD NEON technology makes possible to create the neon-look lamps using the flexible silicon tubes with LED lights inside.

Having same effect as a real glass neon sign, LED neon is completely safe.

Features:
Touchable - low voltage (12V adapter included) allows it to be used even with kids
Non-fragile - unlike glass neon, LED technology is durable
Power cord - 2 meters long and comes with your country plug.
Up to 50 000 Hours lifetime
Indoor use only
Remote control included for this Bank led sign
Blockchain,Bank,Bitcoin,Btc,Business,Cryptocurrency,Currency,Dash,Economy,Ethereum,Finance,Litecoin,Ripple,Satoshi Nakamotoled wall 'Art' sign. Bitcoin wall 'Art' neon led sign. 
Watch our examples of Btc fanart printed on acrylics and Business neon led 'Art' work on youtube.
Choose your Neon color: White, Red, Yellow, Green, Blue or Pink
(In cart, write the color you want in the field 'Add a note to your order')
Secure security for real wall sign
---