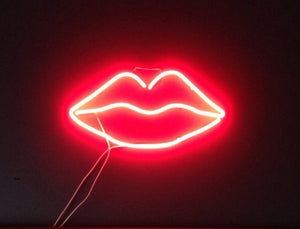 LIPS Neon Sign

If you are interested about this Neon Sign LIPS. You can order. Or you can send us a message if you need a different color or size.
Advantages of our flex neon signs:

✓ Life up to 100,000 hours
✓ Low power consumption
✓ No mercury, safe for children
✓ Tidy appearance
✓ Shockproof

We make only hand made, high quality neon signs.


Power supply 110/220v, US or EU plug: included

Include a remote, turn on/off and control brightness 
Beautiful red lips made with led neon flex. We give you a free remote and free hipping. Shop from our 10000 neon lights or custom yours.
Clear acrylic, LED neon tube
Width: 22.44 inches (57 Centimeters)
neon signs, neon signs ideas, custom made, best, best neon signs, custom neon signs, neon signs for sale, custom neon signs for sale, neon signs for sale, neon signs ideas, custom made, best, best neon signs, custom
---